The Ultimate Luxury Experience
For over 65 years, Steamist has brought the ultimate luxury steam shower experience to some of the most prestigious spas and resorts in the world. Now, with our state-of-the-art residential systems, you can enjoy that same experience in the comfort of your own home.
ULTIMATE COMFORT AT YOUR FINGERTIPS
When you step inside a Steamist steam shower, your troubles instantly melt away. Perfect-temperature steam pairs with any of our luxurious Total Sense spa options—all flawlessly managed with our easy-to-use, expertly designed control.
EVERYTHING YOU NEED TO CREATE YOUR ULTIMATE HOME OASIS
THE BEST FEATURES, PRE-CONFIGURED FOR YOU
Take the guesswork out of steam shower shopping with our easy-to-order configurations. Each pick list includes everything you need to create your own personal steam oasis at home. Just make your selection and download our order sheet to take with you to one of our retail partners.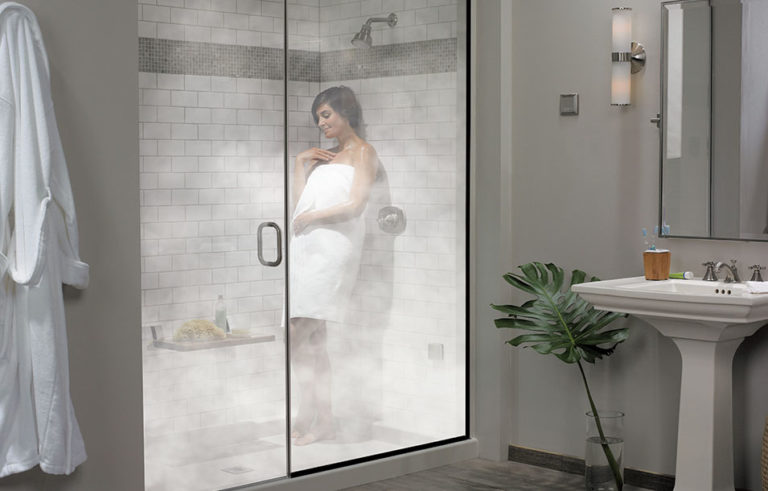 Get everything you need for your steam shower with this value luxury system. The durable stainless steel tank guarantees years of dependable service. The 250 control features a digital display programmable for two users and dual-temperature sensor technology that eliminates temperature oscillations. Top it off with our generator pan and auto drain accessories.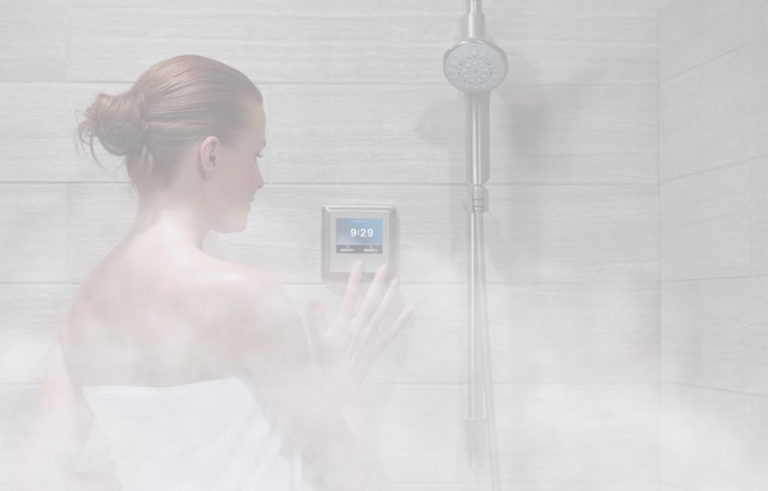 Take your steam shower experience to the next level with our most popular configuration. The Total Sense generator features our InstaMist and SteadySteam technology, producing perfectly controlled steam in seconds. The stylish 450 control provides two user profiles and operates any of our signature spa options.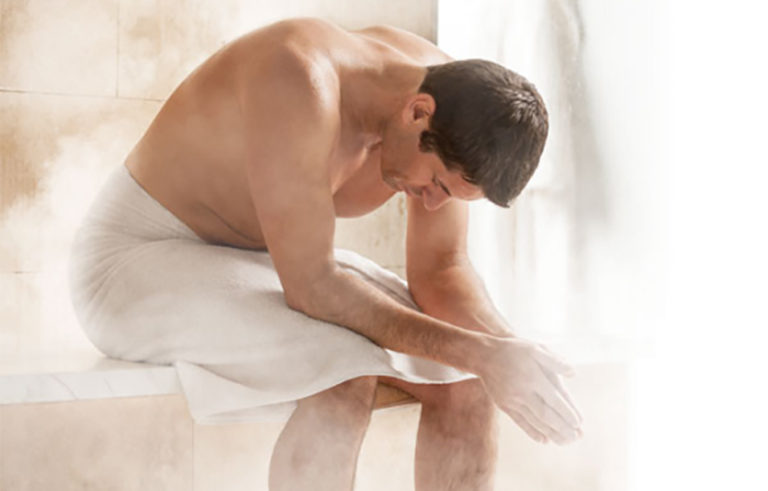 If you're looking for the ultimate spa experience, this collection of features is for you. The included Total Sense generator with InstaMist and our SteadySteam technology pairs perfectly with our complete suite of spa options. Hidden speakers, aromatherapy, and lighting are all accessible from a single touch-screen control.
Our Customers Say it Best
I've had the unit now for well over a year. My wife and I use it for about 40 minutes about 4-5 times a week. It continues to function as described. It only takes about 3 minutes to begin producing steam even tho the generator is mounted where it can get down to 45 degrees F. . . . Altogether I'm completely satisfied with the performance of the components.
Cannot describe how much I love this steam unit. I built a large custom shower in my master bath and incorporated the steam unit into the design. I went for the whole "total sense" package so we have steam, lights, aroma and sound. It's been in daily use for about a year now and both my wife and I are hooked. ... I can't imagine what it's like to shower without steam anymore.
Excellent product. Exactly as described.
Only had it a few days and used a couple times but so far so good. I will update if anything changes. ... The continuously variable steam volume is nice as it ramps up/down for the desired thermostat temp. Unit looks to be of good build quality. I think this is a good choice.
Installed the unit with the chromasense and aromasense units. The operation is straight forward with the connections for an iPod or radio. The steam control works well and holds at the set point with no variation. Recommend this unit.