Enhance your Steam Shower Experience with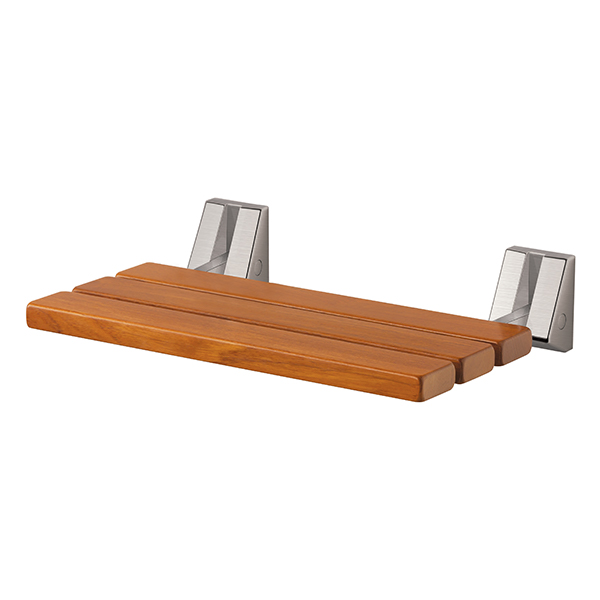 Adds comfort to the steam experience. Natural teakwood with choice of 4 finishes for wall mounts (Polished Chrome, Brushed Nickel, Oil Rubbed Bronze, Polished Nickel). Weight capacity 250lbs. Seat size 20″W x 13″D.
Meets Americans With Disabilities Act (ADA) requirements. Wall-mounted, folds up against wall when not in use. Natural teakwood with chrome plated stainless steel frame. Weight capacity 250lbs. Seat size 24"W x 15"D
For wall-mounting outside steam shower in conjunction with 550, 450, or 250 controls. Turns system on for either of the two user profiles. Available in Transitional or Round designs and in a variety of standard or designer finishes.  Steamhead not included.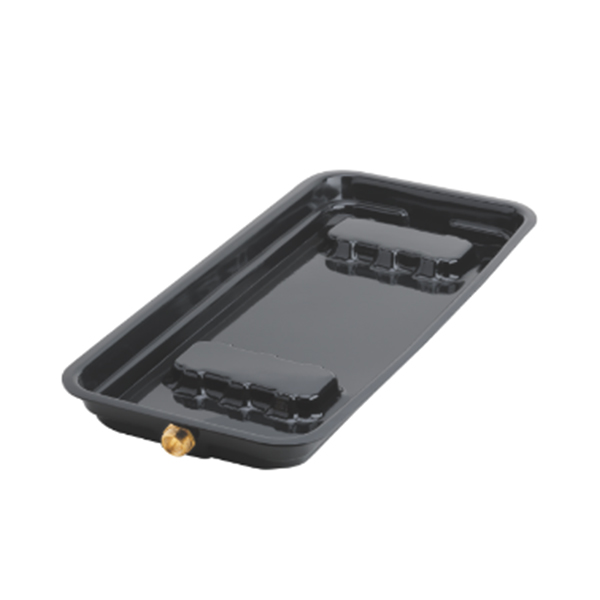 Now included in Steam Generator Accessory Package. Designed for SMP and TSG steam generators. One-piece seamless design made from high-temperature impact-resistant resin. Features elevated support for steam generator and solid-brass plumbing connection. 24"W x 11"D x 2"H
Now included in Steam Generator Accessory Package. For TSG and SMP steam generators. Drain valve opens automatically to purge the system after water in the generator cools. Field installed.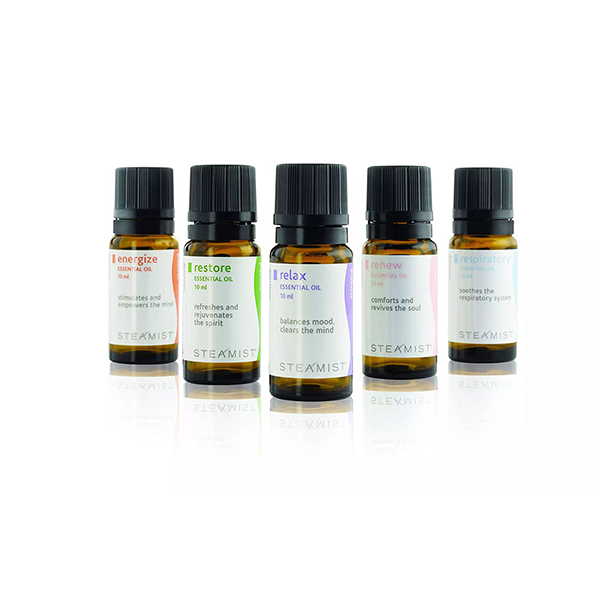 Steamist offers five blends of pure essential oils, in two sizes. 100 ml Total Sense Canisters for use with the AromaSense Spa Option. AromaSense Module holds two canisters. 10 ml bottles intended for placing drops directly on 3199 steamheads. Refills can be purchased here.
Is a Stemist Package Right for Me?

Take the guesswork out of steam shower shopping with our easy-to-order packages. Each package includes everything you need to create your own personal steam oasis at home — but made easy to buy. Just make your selection and download our order sheet to take with you to one of our retail partners.
Need Help Deciding? Our Design Team Can Help!
Our Steamist design team is ready to help you find the control and steam shower generator for you. Get in touch and let our experts help you.